I really haven't given up on blogging…just really busy life for the past few days. I am in charge of all standardized and state testing for a large highschool, so the Spring Semester for me is really busy! Since going back on the 2nd, I have definitely hit the ground running. Between that and meetings and events and night, I don't think that I've picked up a needle in 3 or 4 days!
Here's my very meager progress on Red Thread…I'm into the 2nd block now.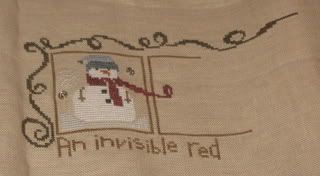 In efforts to truly stick to some of my 2008 goals, I dug out…from the depths of my stitching closet…the Shepherds Bush Monthly Musings. Sadly I've had most of the remaining ones kitted up for probably well over a year now. I've decided that I'll try and work on these during the week and that on the weekends, when I have bigger stretches of stitching time, I'll work on the Red Thread. All that being said, here's a pick of my Snow, and also what it will look like finished.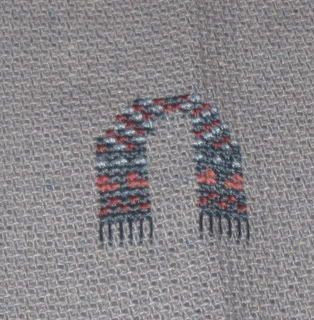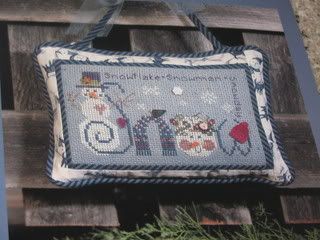 Lastly, I was really good when I went into my LNS this week. I picked up a framing job. I picked up a frame I ordered for an upcoming project, and I did purchase some stash…but only 1 chart! In my world, that's a huge victory