Today has definitely been a productive stitching day. I finished two WIPs, both of which were almost done anyway. Autumn House was really fun. I left out the background because I didn't really like it…here's the pic: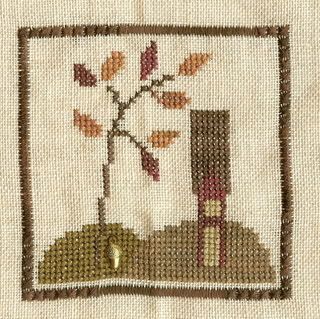 Eggs was also fun…and obviously it will be done for next Easter!

I have several WIPs that I'm considering adding to the currently stitching on list. I really want to get back to O Beautiful, but I've also got some other things that I'd like to have done by the time that we move into the house! Decisions, decisions!!!
Speaking of the house, this week they should be sheetrocking the house! I'll hopefully get some pics of that soon.